If you would like more information, or to participate with Birds In Your Backyard, please contact us at:
231 Baldwin St.
Tillsonburg, Ont.
N4G 5W3
Phone
(905) 517-6898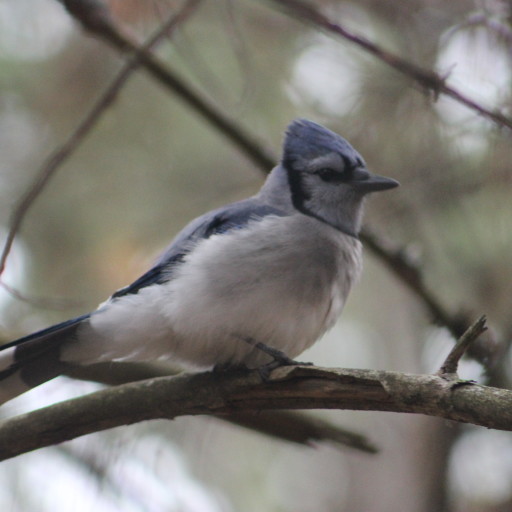 Privacy Policy
At Birdsinyourbackyard.ca (the "Website"), we pride ourselves in making safe and quality content that kids can enjoy and parents can trust. To make sure this Website stays safe, fun and educational, we commit to the following:
Collection of Information
The information we collect is almost always non-personal and non-identifiable (such as data about how most visitors use the Website), except for contests (see below), and for some activities on the Website. If there is any other exception, we will tell you, the parent/guardian of the child. We only collect enough information from our visitors necessary to make activities on Birdsinyourbackyard.ca fun and interactive.
When we do collect personal information such as e-mail addresses, it will not be disclosed to or shared with third-parties unless we explicitly state otherwise and you as the parent/guardian of the child consent to such disclosure or as required by law.
No one will be excluded from our Website for not giving us personal information. However, participation in some activities on the site such as contests may require personal information. When we do ask for personal information (like an e-mail address), it is only used for that particular activity and often to contact you, the parent/guardian. Personal information is retained for as long as it is necessary to fulfill the purposes for which it is collected. Such information is normally destroyed once we determine that it is no longer necessary to retain such personal information and such destruction takes place within sixty days from such determination. 
Contests
Kids can enter a Birdsinyourbackyard.ca contest through our Website. If an entrant is under 13 years of age, we require an indication of parental consent prior to the submission of personal information. On the online entry form, we may ask for the entrant's name, age and contact information where a parent can be reached. This personal information is collected and used solely for the purpose of communicating with parents/guardians and awarding contest prizes, tracking compliance with the official rules and regulations and for internal feedback purposes.    
If a contest entrant is under 13 years of age and has won a contest on our Website, we will get a parent's permission offline (by postal mail or phone) before we mail any prizes.
Submission of Kids Content
Some activities on the Website such as contests may ask kids to send us stories, artwork, photographs or other submissions (collectively "Kids Content"). Parental consent must be indicated before Kids Content can be submitted. We monitor all Kids Content we receive prior to posting on the Website or any further public distribution. However parents and legal guardians are ultimately responsible for making sure that the submission is appropriate and does not inadvertently reveal personal information.  We ask parents and legal guardians to review Kids Content closely prior to submission.
Kids Content intended to be posted on our Website will be identified only by first name, age and city/region.
Login Information
Birdsinyourbackyard.ca does not require identifiable information upon the creation of a username and password. When prompted to create a username, we recommend you use non-personally identifiable information.
Emails to Birdsinyourbackyard.ca
When an e-mail is sent to Birdsinyourbackyard.ca, the time the message was sent and the IP address it was sent from may be stamped on the message. This protects Birdsinyourbackyard.ca and the public from potentially threatening messages. The information stamped will only be used in extreme cases where we feel safety is at risk.
The Use of Cookies
It is possible that several cookies* will be set on your computer as you or your child visit Birdsinyourbackyard.ca. Birdsinyourbackyard.ca uses the information from cookies to remember site preferences and to improve our visitors' experiences on the Website. No personal information is ever stored in a Birdsinyourbackyard.ca cookie, even if your or your child's name, or e-mail address was entered on other parts of the Birdsinyourbackyard.ca site.
Birdsinyourbackyard.ca does not sell information collected by cookies or use the information for commerce-related purposes.
*Cookies are information a web site puts on your computer's hard drive so the site can remember your preferences or the pages visited on that site. The following details explain how and when Birdsinyourbackyard.ca might use cookies:
As you or your child explore Birdsinyourbackyard.ca, a cookie will be set on your computer which will record your IP address. This will tell us which pages you visit and the amount of time spent on each page. This helps us at Birdsinyourbackyard.ca identify new and repeat visitors and tells us how long visitors spend on our Websites and which pages receive the most traffic. This tracking is to enhance your experience by allowing customization and an easier access to the items on the Birdsinyourbackyard.ca Website you enjoy.
Cookie technology is employed on our games to make the Website more interactive and ensures personally identifiable information is not collected during game play. Unless the game is associated with a contest your child wishes to enter, personally identifiable information will not be required to play.
As we do not require login information on most of our pages, cookie technology is the only method we use to track the preferences of your child and are only identifiable on one computer. This means a visitor cannot see the activities he or she may have created on another computer. 
If cookies are deleted, the information will be lost. Also, if a computer is updated with new operating software, cookie information will be deleted.
Sponsors and Links to Third Party Web-Sites
A small logo of a third-party may appear when a company/organization has funded or otherwise supported the game or activity on Birdsinyourbackyard.ca. We choose our partners carefully to ensure the products and services fit Birds in your backyard standards. Birdsinyourbackyard.ca will not contain advertisements that promote e-commerce to purchase things online. That said, if a sponsor provides a link to an external website, Birdsinyourbackyard.ca has no control and can make no claims over the content of that third-party website.
Most third-party sites are insulated with a Birdsinyourbackyard.ca bridge pop-up, advising the user he or she is now leaving the Birdsinyourbackyard.ca website and offering that user to opportunity to remain on our Website.
As mentioned, Birdsinyourbackyard.ca cannot be assured the links to third-party sites follow our safety and privacy guidelines. We encourage parents and guardians to read each site's privacy policy together and to discuss as a family what sites are right for them.
Acceptance of Terms
This policy is subject to change and we invite users to check back frequently.
Your family's use of this Website is conditional upon your having accepted these terms. Birdsinyourbackyard.ca is a site that families can visit and use together, and where parents and caregivers can ensure their children are safely interacting, learning and playing.
Contact Us
If you have any comments or questions, we're happy to hear them. Call 905-517-6898 or email at info@birdsinyourbackyard.ca
Last modified: July 9, 2019
Additional Bird Resources